hpr1698 :: FOSDEM 2015 Part 2 of 5
OpenMandriva, Mageia, KDE, Debian, Puppet, OwnCloud, Diaspora

Hosted by Ken Fallon on 2015-02-04 is flagged as Explicit and is released under a CC-BY-SA license.
OpenMandriva, Mageia, KDE, Debian, Puppet, OwnCloud, Diaspora. (Be the first).
The show is available on the Internet Archive at: https://archive.org/details/hpr1698
Listen in ogg, spx, or mp3 format. Play now:


Duration: 00:45:58
HPR Correspondents bring you Interviews from interesting people and projects
FOSDEM 2015

Website: https://fosdem.org/2015/
FOSDEM is a two-day event organised by volunteers to promote the widespread use of open source software. Videos of the talks refered to in this show are made available on their website.
OpenMandriva
Listen to the interview with Bernhard Rosenkränzer

Website: https://openmandriva.org
We are a 100% community-driven association that believes in the values of free software & collaboration. We fight to protect these values and promote solutions anyone can use, change and distribute. OpenMandriva believes in creating, improving, promoting and distributing free software in general, and its projects in particular. We also crave for promoting free exchange of knowledge and equality of opportunity in software access and development, as well as in education, science and research. Our products are developed with passion by the community and aim to be flexible in use by all.

OpenMandriva represents the paradigm: from community to community, with passion, fun and dedication.
Mageia
Listen to the interview with Anne Nicolas

Website: https://mageia.org
Mageia is a GNU/Linux-based, Free Software operating system. It is a community project, supported by a nonprofit organisation of elected contributors. Our mission: to build great tools for people.
KDE
Listen to the interview with Jonathan Riddell

Website: https://www.kde.org
KDE is an international team co-operating on development and distribution of Free, Open Source Software for desktop and portable computing. Our community has developed a wide variety of applications for communication, work, education and entertainment. We have a strong focus on finding innovative solutions to old and new problems, creating a vibrant, open atmosphere for experimentation.
Debian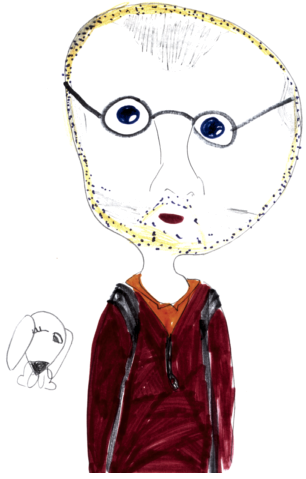 Listen to the interview with David Bremner

Website: https://www.debian.org/
The Debian Project is an association of individuals who have made common cause to create a free operating system. This operating system that we have created is called Debian.
Puppet
Listen to the interview with Johan De W.

Website: https://puppetlabs.com/
Puppet Labs is the leader in IT automation. Our software helps sysadmins automate configuration and management of machines and the software running on them. With our software, businesses can make rapid, repeatable changes and automatically enforce the consistency of systems and devices, across physical and virtual machines, on prem or in the cloud.
OwnCloud
Listen to the interview with Jan-Christoph Borchardt

Website: https://owncloud.org/
Access, Sync and Share your data, under your control! ownCloud provides access to your data through a web interface or WebDAV while providing a platform to view, sync and share across devices easily, all under your control. ownCloud's open architecture is extensible via a simple but powerful API for applications and plugins and works with any storage.
Diaspora
Listen to the interview with Jason Robinson

Website: https://diasporafoundation.org/
diaspora* is a true network, with no central base. There are servers (called "pods") all over the world, each containing the data of those users who have chosen to register with it. These pods communicate with each other seamlessly, so that you can register with any pod and communicate freely with your contacts, wherever they are on the network.
Music

Track name : Free Software Song
Performer : Fenster
Recorded date : 2002
Copyright : Copyright (C) 2002, 
Fenster LLC. Verbatim copying of this entire recording is permitted in any medium, 
provided this notice is preserved. 
Performers: 
Paul Robinson (vocals), 
Roman Kravec (guitar), 
Ed D'Angelo (bass), 
Dave Newman (drums), 
Brian Yarbrough (trumpet), 
Tony Moore (trumpet). 
Free software info at www.gnu.org speeches at audio-video.gnu.org/audio